2014.10.17 Friday
Pumpkin Carving
It's almost Halloween! We celebrated the season by carving pumpkins at school. We bought two pumpkins, one for Ladybug Class, and one for Grasshopper class. Each student took a turn drawing a part of the face on the pumpkin.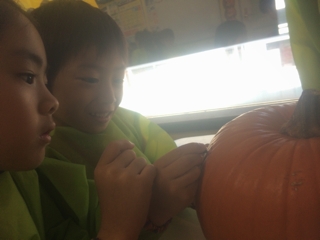 When the spooky faces were drawn, the teacher cut the top of the pumpkin off! Everyone had to dig in and remove all the pumpkin guys and seeds. It was so slimy!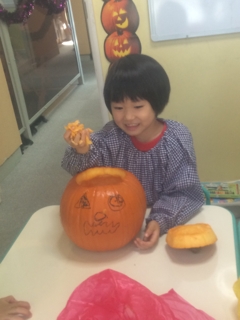 Once the insides were clean, we could start carving the face of the jack-o-lanterns. It was really difficult, so the teachers helped everyone cut a section.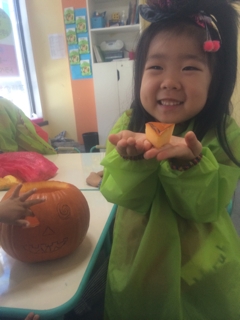 Before we turned off the lights, we put a candle in each pumpkin. The fire gives the jack-o-lantern an eerie glow.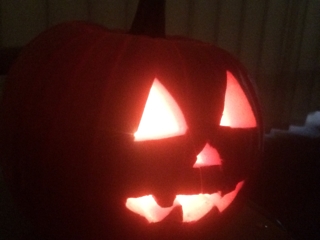 Ladybugs' Pumpkin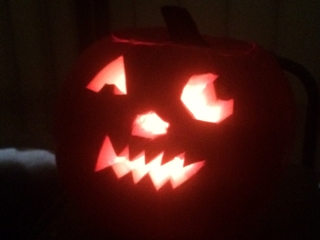 Grasshoppers' Pumpkin
It was a lot of work, but so much fun. We can't wait to go trick or treating next week!