2018.04.26 Thursday
Caterpillar's Science
In class, the caterpillars used Kinetic Sand to shape the different letters of the alphabet.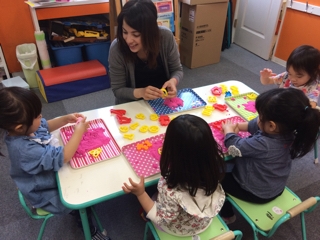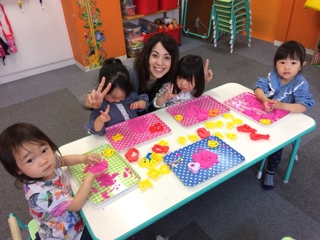 They loved repeating the phonic sound of the letters while they pressed the shapes into the sand.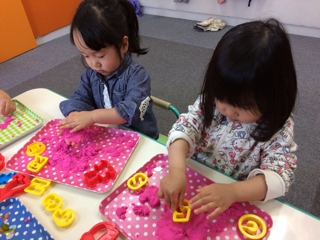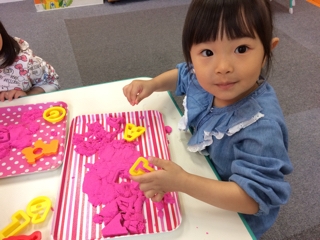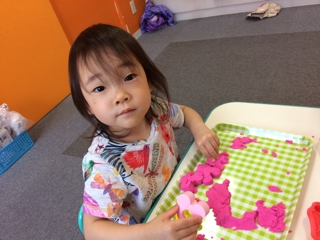 Also, it was alot of fun running the sand between their fingers and feeling the texture.
We also used phrases to describe the sand:
"It's soft"
"It feels funny"
"It's pink"
The alphabet science project was a success!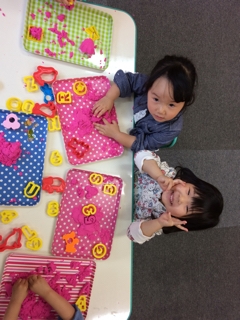 What's in store for next month!?
Always keep a good level of curiosity.