2018.06.30 Saturday
It's fun to draw pictures of yourself!
Recently, my Ladybug class drew portraits of themselves.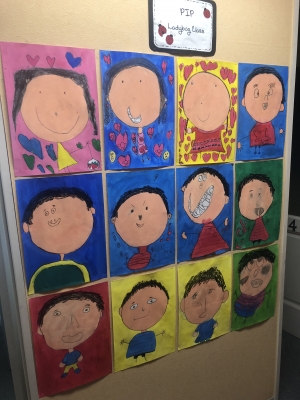 The girls drew cute portraits. Everyone has a pretty dress. Some of them even have earrings.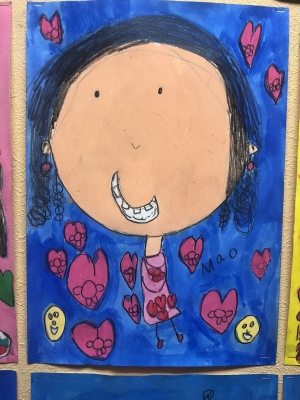 They decorated their pictures with hearts and flowers. One girl drew herself carrying strawberries.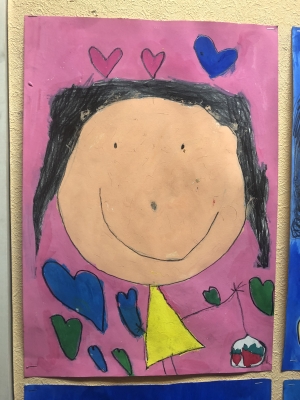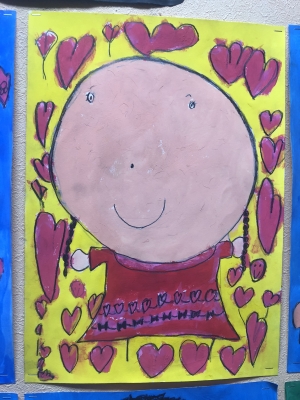 The boys drew cool pictures of themselves. Some of the pictures were scary looking and some were funny.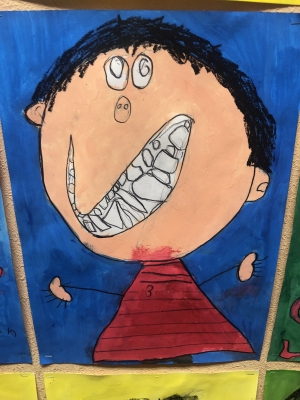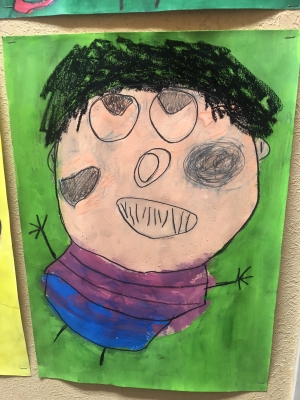 Drawing pictures of yourself is fun! Why don't you try drawing a picture of yourself for your mommy or your daddy? Here is a picture my daughter drew for me for Father's Day: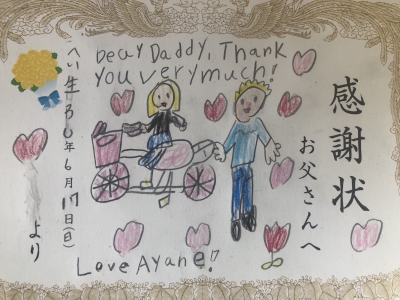 I love the picture she drew! I'm sure your mommy and daddy will love the pictures you draw too!
Give it a try! It will be fun, I promise!
Daniel