2018.07.07 Saturday
Grade 3 and Grade 5 Writing
Our G3 and G5 PIP graduate students have been learning about the elements of the plot of a story. They have learned that most good stories contain an introduction, rising action, a climax, falling action, and a resolution. They have also learned that good stories contain interesting details and descriptions, to help the reader make a picture in their mind.
Then they tried their hand at story writing. From Grade 3, we have a re-telling of "Jack and the Beanstalk" and an adaptation of "Three Billy Goats Gruff", called "Two Billy Bears Gruff".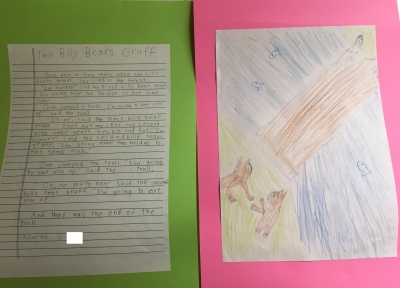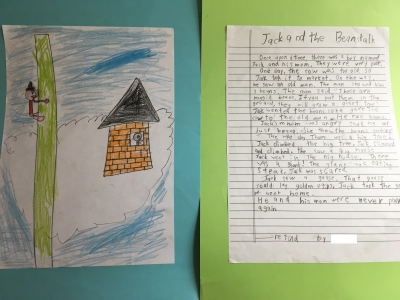 From Grade 5, we have two original stories: "Kazuya Vs. the Sharks" and "Cheer on the Moon".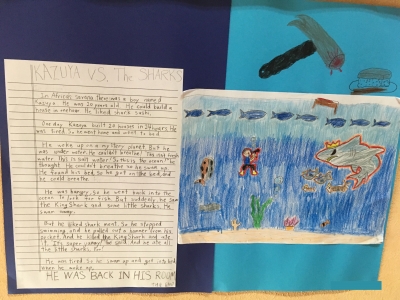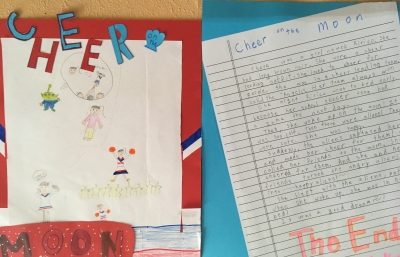 Our older students are doing great work and having fun!
Jake