2018.07.14 Saturday
Ice Cream Art!
Have a look at our latest Grasshopper art project! It's summertime, so we made ice cream cones!!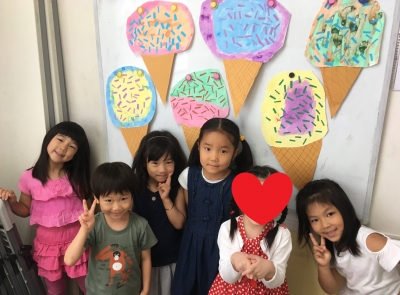 First, we cut out the cone shape and used colored pencils to make the waffle pattern.
Next, we cut out the ice cream shape and painted it with watercolors.
Last, we cut and glued on the sprinkles and glued the ice cream onto the cone.
They look so yummy!
Happy summer from Grasshopper Class!
Jake