2018.07.21 Saturday
Grasshopper Lego Party!
In Grasshopper Class, one of our favorite rainy-day or too-hot-day activities is to play with Lego.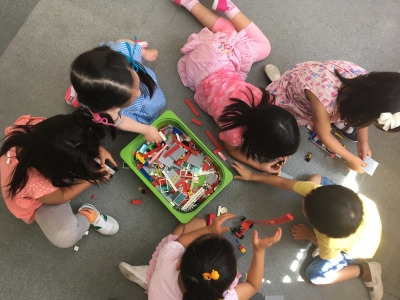 Lego are super-fun to make things with and to exercise our creativity. They also promote hand-eye coordination, problem-solving, and math skills.
For us, though, they are also a great way to build our speaking skills. We work together to build our designs, so we have to use phrases like:
-"May I use this piece?"
-"Can you find...?"
-"Do you need this...?"
-"I'm looking for..."
-"Let's put these together."
A Lego party is a great time for students to use their speaking skills in a low-pressure situation, to work together and have fun. And the students make some pretty fantastic creations!
We love Lego!
Jake