2018.07.26 Thursday
The Magic of Indoor Waterplay
The Magic of "Indoor Waterplay"
There are times when the weather is too hot to leave the school
but, that doesn't stop the summer magic.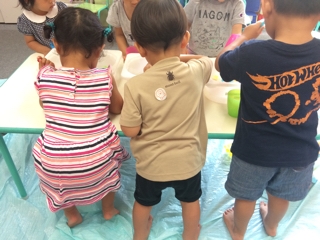 Can you guess what we did?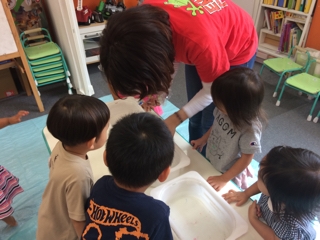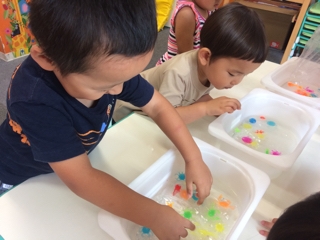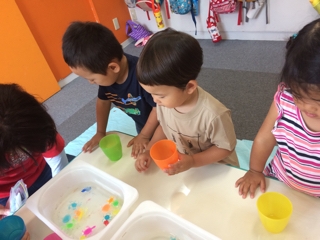 We fished out different sea creatures!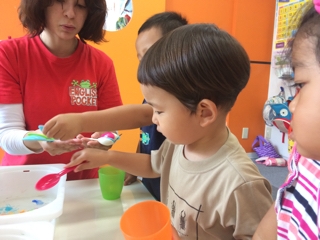 We did it with a spoon and a cup!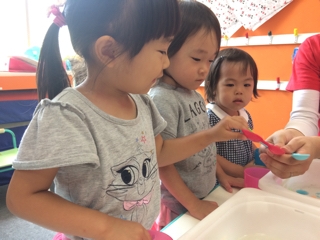 First, we had to ask for the tools.
"Spoon please!"
"Can I have a cup too!"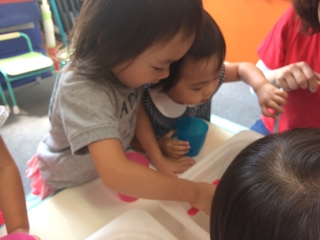 They really wanted to help each other fish out the creatures.
What a great team work!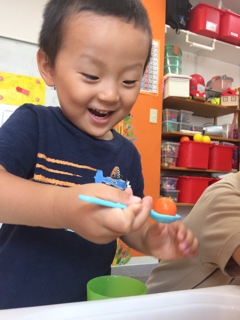 "Look!! I got an orange!"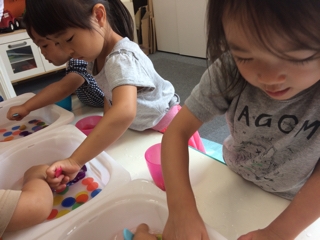 You read it correctly! We also had a chance to fish out fruits and colorful coins!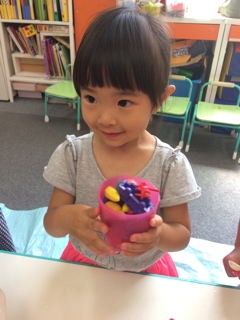 They were excited and very proud of what they did.
Until next time!