2018.09.25 Tuesday
Grade 3 and Grade 5 Writing
Here are some recent pieces of writing from Grade 3. Their assignment was to compare and contrast two things. First, the students created graphic organizers to arrange their thoughts. Then, they wrote their rough drafts in their notebooks. Next, after editing, they wrote a final copy. Finally, they created posters to illustrate their essays.
"Surfing vs. Skateboarding"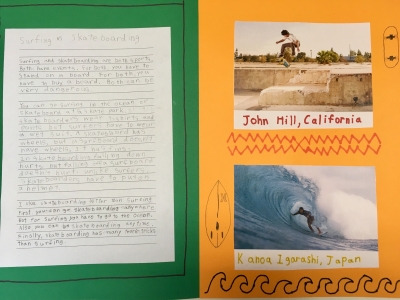 "Whales and Elephants"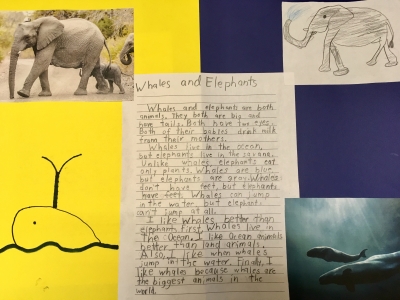 In Grade 5, the students were asked to write about a fun day they had recently. First, they made a big list of things they did on their fun day. Next, they put the events in sequence. Then, they wrote rough drafts, edited and wrote final copies. Finally, they made posters to show what they did on their fun day.
"My Trip to Harajuku"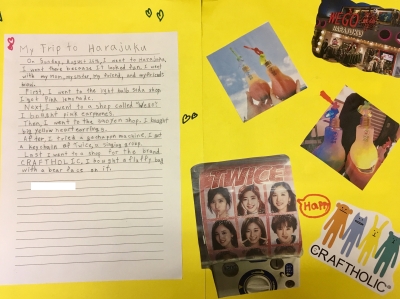 "Fishing in Edogawa"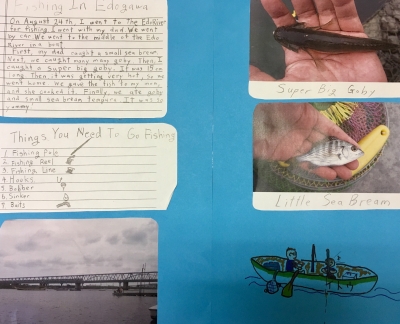 These writing projects are some of many you can see decorating the walls of Kamikitazawa English Pocket. We love writing at EP!
Jake