2018.11.12 Monday
Grasshopper Science - The Five Senses
This month in science, Grasshopper Class are learning about the five senses. Our five senses are how we observe things in the world around us. The five senses are: sight, hearing, smell, touch, and taste. We had an introduction to the five senses using an apple. Everyone took turns using our senses and making observations. And at the end of the lesson, we got to eat it!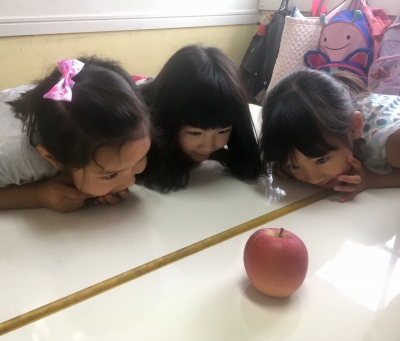 "It looks red."
"It looks round."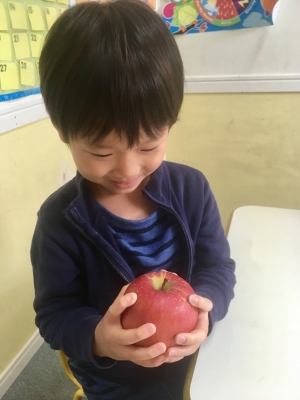 "It feels cold."
"It feels smooth."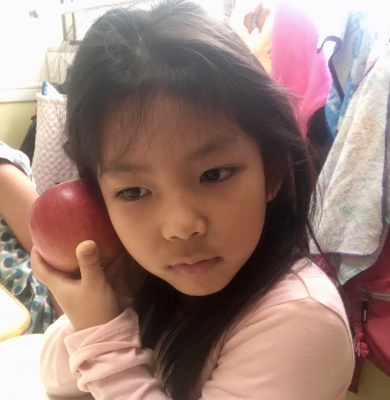 "It doesn't make any sound."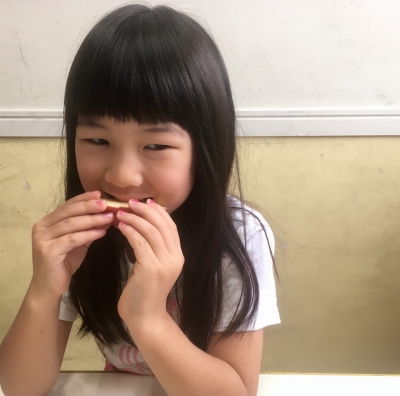 "It smells sweet."
"It tastes YUMMY!"
Let's have fun exploring with our five senses!
-Jake